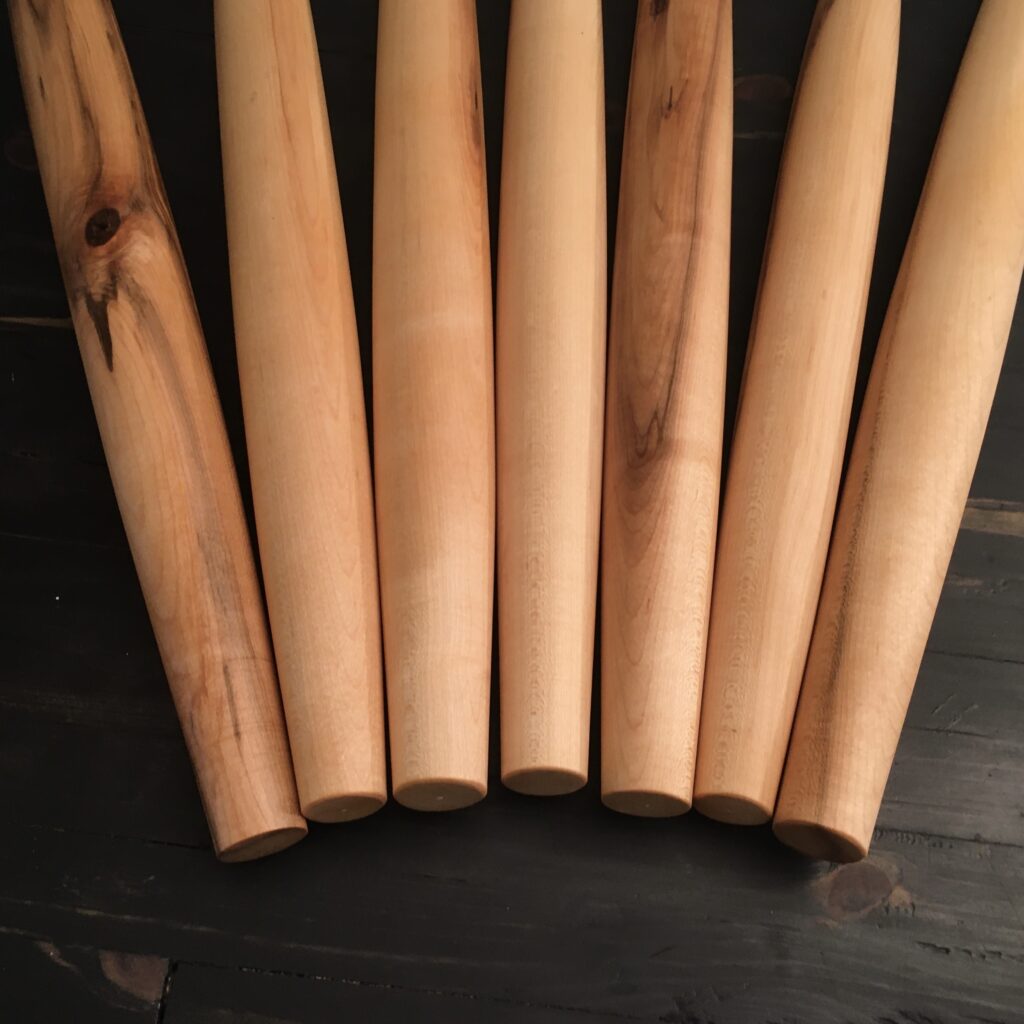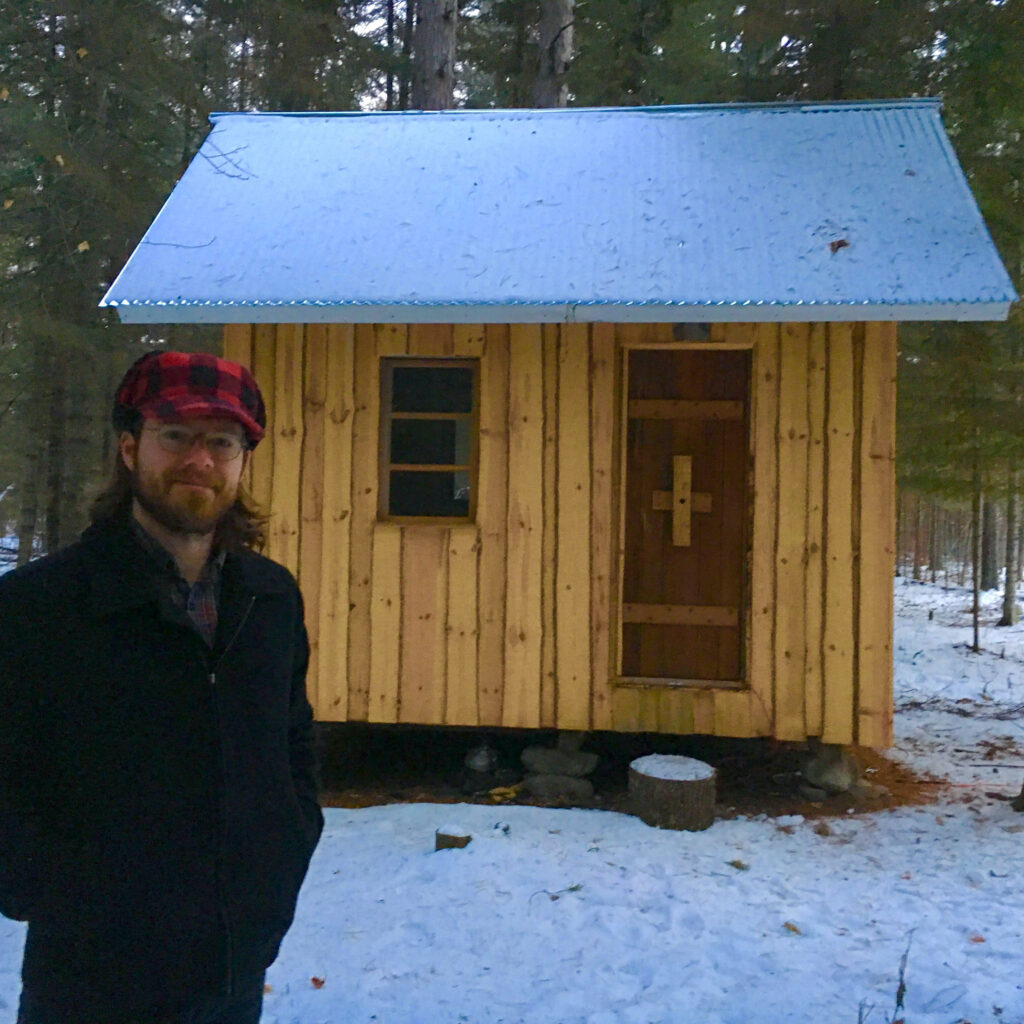 John took up woodworking at six years old — the age his father judged his hands strong enough to hold the rasp and block plane. The craft grew into decades of obsession.
Enger learned an appreciation for weight and permanence from the heavy hand-hewn timbers of his childhood home. Raised in lake country, he was also fascinated with boatbuilding, studying the craft at only 9 years old and completing his own nutshell pram at 15. His boatbuilding skills developed an eye of grace and symmetry.
With over 20 years of woodworking experience, his portfolio now includes boats, furniture, butcher block tables and timber frame buildings — including the hand-hewn cabin that has become his writing office. His work is a combination of art and hard labor. His creations rise in clean lines, though often cut from trees by hand with an axe.
He is the craftsman behind Enger Grove, an online woodworking retail store, which he runs with his wife, Emily. Customers can buy anything from a timber frame building to a rolling pin or cutting board.