Radium by John Enger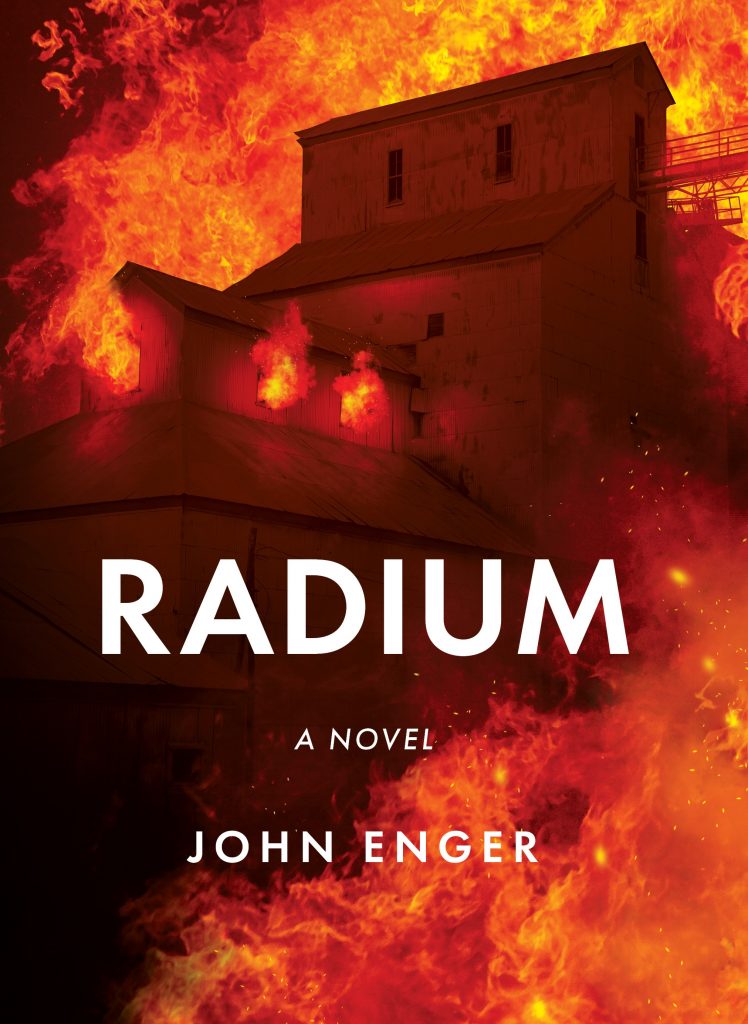 The Quinn brothers are wild and rangy, a product of their desperate home town, Radium. When trouble comes, young Billy Quinn takes his kid brother on the road in a daring sprint from the law.
Chosen as featured read for One Book, One North Dakota, December 2022.
Available for purchase at:
Please consider ordering from your local, independent bookstore! Radium is available wholesale from IngramSpark and Baker&Taylor.
Praise for Radium
Description
Radium is about two bad-luck brothers from a bad-luck town in the flat farmland of western Minnesota. Jim, the narrator, is fifteen and damaged, the result of a car accident years before that left him with a head injury and a tweaked view of the world. He sees his big brother, Billy Quinn, in near mythic terms. Billy is wild and strong and capable of things other men are not.
They live together in a trailer house on the ditch-side of a beet field until Billy gets into bad trouble, and then they go on the run. That's what wild young men like Billy—growing up rangy and unsupervised in the desperate middle of this country—do when trouble comes. They run. They drive cars fast. They go west. They live on the lam, always about three days from a federal manhunt.
Laws are broken, but with an older brother his only true friend on earth—a brother he loves more than his own next breath—Jim justifies their deeds, willing to do . . . anything . . . to keep Billy free.
Audio Sample
Listen to a free audio sample below. The audiobook for Radium is currently in development and will be available in 2023.
Seeking Agent Representation
If you are a literary agent who represents fiction, and you like Enger's work, contact him with instructions for how he can pitch his book.